We align the body so it can heal itself.
We all have a unique story.  Maybe your story includes injury, illness, or maybe you're simply seeking optimal health.  Whatever the case, your story isn't over!  We can help you write a brighter next chapter.
Restore your mind-body connection
Start healing today: $̶2̶9̶5 just $29 with a package of new socks to donation (New Patients Only)
Dr. Watts: Palmer Chiropractic Graduate, Magna Cum Laude
"Pain free, healthy living is entirely possible!"
LIFE throws a lot at us.  We can't change the past, but what if you could change your future?  What if you could create outrageous health at any age?
Check out Missi's Story below!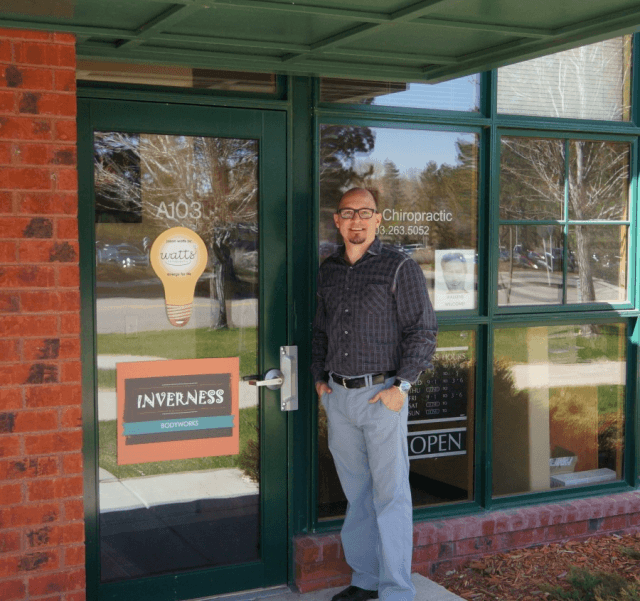 One of the primary tools we use to help our patients is gentle, effective chiropractic care using the Blair Method.
In addition to chiropractic care, we also provide relaxing and therapeutic massage therapy.
All the best natural supplements, CBD, and essential oils to complement your care.
Why the "Blair Method" of Chiropractic?
Why does it work so well?
Blair is focused on the top couple bones in the neck.  That's where most nerve pressure happens – and creates function loss in your body.
All the other things: back pain, knee pain, hip pain… result from nerve pressure at the top of the spine.  It gets overlooked all the time because it looks different.
Blair also takes your unique anatomy in to account.  Even identical twins have different fingerprints.  You're different from anyone else in the world and we have to be able to fix your specific type of misalignment.  
We take a very specific approach to fixing the function in your body, to allow it to heal itself the way it's designed to.
I explain in more detail in the video below:
Follow us on Social Media
Follow us on Social Media