Blair Upper Cervical Chiropractic
Are you ready to get back into life?
If you've found yourself holding back from every day activities because of pain or discomfort, its time for Watts Chiropractic. Many of our patients come in looking for relief from symptoms such as neck pain, back pain, migraine headaches, sports injuries, TMJ, fibromyalgia, and carpal tunnel syndrome. Through our program, we help you return to a healthy lifestyle, and help you achieve your greatest potential for health and wellness.
At Watts Chiropractic, we offer you the Blair Chiropractic Technique or better known as the Upper Cervical Technique. 
Call us today to reserve your spot 303.263.5052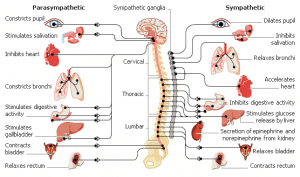 The Blair Chiropractic Technique is used to analyze and correct vertebral misalignments in an accurate, precise and specific manner to mend, repair and maintain health from within. We utilize neurological tests, x-rays, heat sensitive instrumentation and other means to determine when vertebrae are misaligned; then provide specific adjustment tailored to each individual.
We also have a special focus just for children.
If you've ever sat awake at night with a child crying from colic, breathing problems, or ear infections, chiropractic attention may give both you and your child relief.
We evaluate and adjust babies as early as newborn, and work to create an individualized program specifically for his or her size, weight and unique spinal anatomy. If your child does need adjustment, it is a safe, painless procedure that will help him or her improve his or her health complaints. Because children don't have the years of stress that adults do, they will typically hold their adjustments longer, improving their health as they grow.
Go ahead.  You deserve it!
Pampering yourself with a massage is a treat, but it can also be a huge boost to your health and wellness! Massage therapy clients report all kinds of benefits – such as relief of physical pain, stress and anxiety.  People who supplement their health regimen with regular massages not only enjoy the wonderful relaxing benefits, they see the benefits carry through the days and weeks after the appointment!
Here are some of our most popular therapies:
Therapeutic Massage: Reduce stress, improve circulation, healing, flexibility, sleep, and energy. 
Raindrop Therapy: Bring balance to the body with this relaxing therapy, that has been known to increase the immune system, relieve back issues, and to create balance and harmony in the body – physically, mentally, and emotionally. Raindrop Technique is uses a combination of reflexology, aromatherapy, massage techniques, and high quality essential oils applied on your spine and feet.
Cupping Therapy: Reduce inflammation, provide pain relief, relaxation, and promote overall well being with this ancient therapy. Other benefits include improved blood flow, immunity (by increasing lymphatic output), calming the nervous system, stretching muscles, loosening restrictions and scar tissue, and optimizing athletic performance.
Hot Salt Stones: Soothing, healing and relaxing. When you come for this luxurious treatment, you'll find this is a perfect way to soothe stress and tension, and promote an increased sense of well being. Salt stone's grounding properties help balance the CNS (Central Nervous System) and improve sleep. You'll also experience gentle exfoliation, resulting in naturally smooth and silky skin, reducing the signs of aging.
Supplement Support: In a perfect world, we would eat perfectly and get all the nutrients we need. The air and water would be perfectly clean and the toxins that are absolutely everywhere would be non-existent. Supplement support can fill gaps in diet, aide the body in healing and help eliminate toxins.  We can help you select the supplements that will best support you, whether your goal is recovery, prevention, or optimal health.
Essential Oils:  Essential oils can be used to soothe skin irritations, promote healthy digestion, support good oral health, create feelings of clear airways, and more. There are emotional benefits too: Some hold soothing, toning, and grounding properties, others are energizing, uplifting, warming, or renewing. As our bodies go through an array of emotions and physical states throughout a single day, essential oils can help us manage and maintain well-being.
CBD:  In our opinion, everyone should be taking CBD,  but not everyone has the same results when taking it.  Why is that?  CBD ranges drastically in quality based on extraction methods, carrier, and quality of materials.  We have found that Cherry CBD is the best on the market both both in quality and cost. We now have both Cherry Topical CBD cream and Cherry CBD oral tincture.
OPEN HOURS
Mon 9AM – 1 PM and 3PM – 6PM
Tue 2PM – 5 PM
Wed 9AM – 1 PM and 3PM – 6PM
Fri 9AM – 1 PM and 3PM – 6PM
Sat 8:30AM – 10AM by appointment
Follow us on Social Media